This week I have created my own Power BI theme, which I would like to present to you here.
In this blog post I also want to publish useful links and tools for creating your own Power BI theme.
I have published the design I have created in the Theme gallery of the Power BI Community. Here you will find a variety of free Power BI designs.
https://community.powerbi.com/t5/Themes-Gallery/Dynamics-365-Business-Central-inspired-theme/td-p/841502
A good introduction to theme creation is provided by the official Microsoft documentation Use Report Themes in Power BI Desktop.
Concrete code examples, for the various visuals, are available on the GitHub page: https://github.com/deldersveld/PowerBI-ThemeTemplates
Pages like https://www.colorhexa.com/ are useful for creating color palettes. These pages provide matching color palettes for a selected color.
I created and edited the theme JSON file with Visual Studio Code, which can be downloaded here https://code.visualstudio.com/.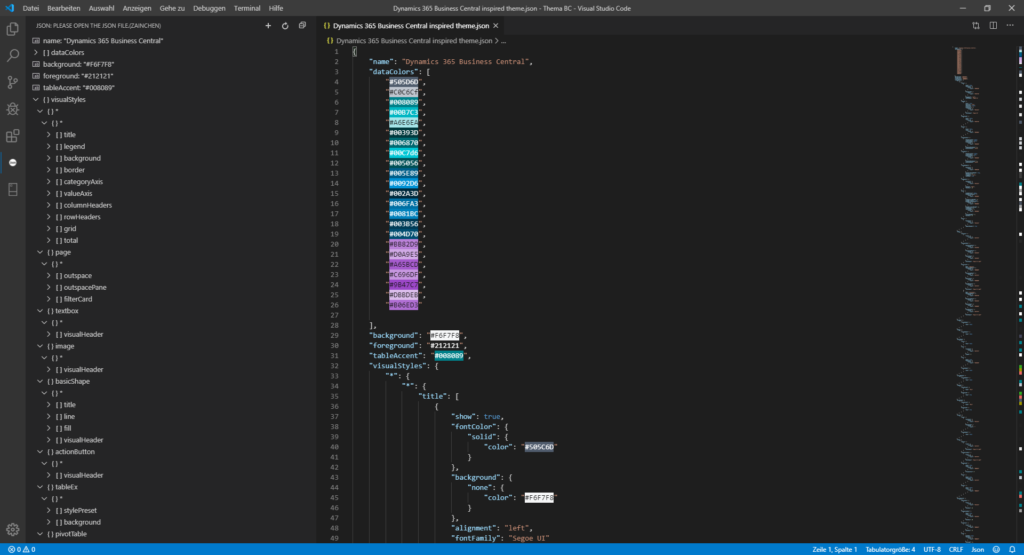 For easy navigation through the JSON file, I use the json extension.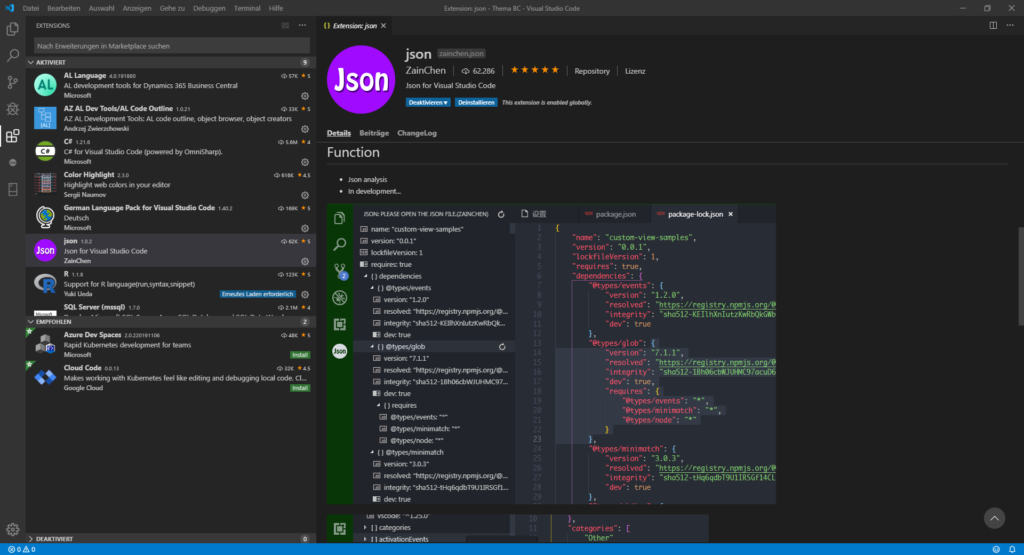 The Color Highlight extension gives a good overview of the used colors.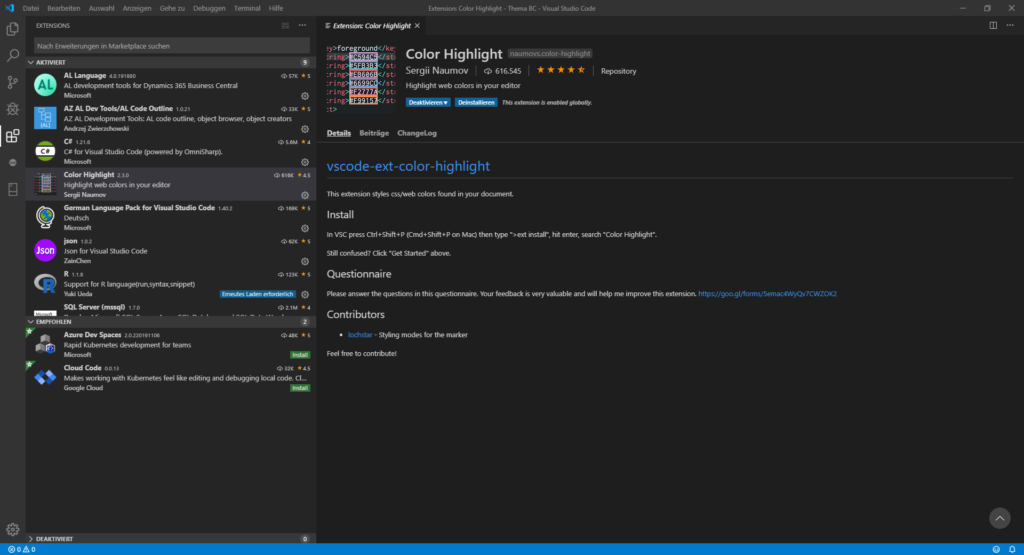 The finished theme file can then be loaded in the Power BI desktop via the menu Switch Theme -> Import theme.